Getting Off to a Good Start
Starting your project? Getting started on your home improvement project is exciting, fun, and easy! You may have a broad concept and only a vague idea of the details, or you may have a strong vision in mind for the final product. Either way, there are some common elements in any home improvement project that need to be considered. We will guide you from start to finish so that you are completely happy with the result.
While remodeling your kitchen is much different than building a new deck, we take the same strategic approach. Here are the steps we take to help you execute your projects to perfection:
Visit our Showroom
The first step in any home improvement project is to settle on a design or style that matches your taste and planned use. It's helpful to meet in our showroom to begin the initial conversation. As you explore our extensive selection of products and designs, you may be inspired to try something completely different than your original idea. This is a perfect time to open your mind to the possibilities and allow yourself to dream of your ideal space.
Determine a Budget
Now that we know what you want to accomplish, we will need to define a general budget so we know what brands, materials and options will fall within your goals. With this budget and the styling ideas from our showroom, we'll help you create a plan and work scope based on the expertise and recommendations from our expert staff.
Decide on Materials and Colors
Let's get down to the details of your project! Knowing your price range and personal design style makes it easier to create a project you'll love. We'll help you define your style, so you can find the products you need to bring it to life.
Below are two popular home design style categories. To begin, pick the style that best applies to you: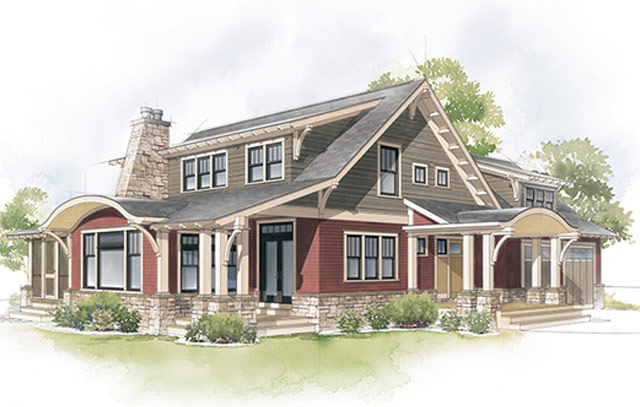 Craftsman
Emphasis on handcrafted stonework and woodwork like built-in cabinetry, bookcases, window seats and fireplaces. Sturdy structure of clean lines & natural materials like wood, stone, stucco and river rock or native stone.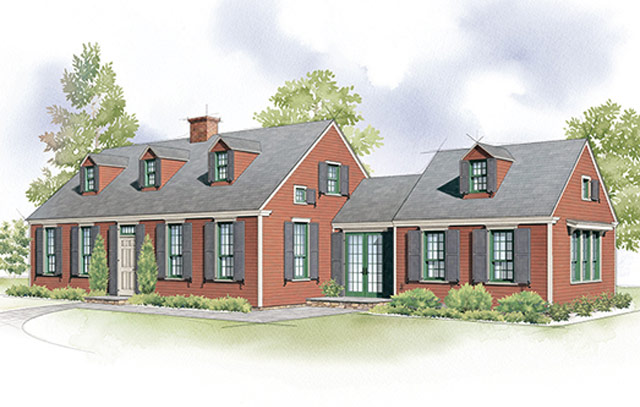 Cape Cod
This symmetric design was built to withstand the stormy, stark weather of Cape Cod. Features: moderately steep pitched gabled roof, large central chimney, minimum ornamentation, & central front door flanked by multi-paned windows.
Choosing from a range of materials and colors options is a fun and exciting process. We will help you select elements that best match your vision, style, and budget. With so many things to consider, from doorknobs to light fixtures, our team will simplify and expedite the process. For example, if we are working together on a kitchen remodel, we would provide you with a list of cabinets that includes price and layout with 3-D color perspectives, as well as countertop and hardware options.
Place your Order
Once you are satisfied with the design and budget, we can arrange a home appointment to verify dimensions. At this time, full payment is required. Applying for our In-Store Charge Account offers exclusive benefits. You can build custom material lists and submit them for project quotes when you're ready to get started. We will keep an accurate account of all materials purchased, and provide free delivery (fuel surcharge will apply) on all your large jobsite deliveries. In addition, there is no annual fee or individual transaction charge.
Delivery on Time
When you supply your home improvement project at Kelly-Fradet, getting all your materials to the jobsite is quick and convenient. We have the right vehicles for the task: forklift trucks, box trucks, flatbed trucks and more!
Finalize the Vision
The final step is creating the kitchen or deck of your dreams, installing those beautiful replacement windows, adding new entry doors or vinyl siding, or building a brand new home or addition. Whatever the project, this is the time when your expectations are fulfilled and the vision is realized.
Don't forget, we are available to provide support, advice and guidance at any step along the way.
And we look forward to hearing all about your completed home improvement project!