Building with Trusses
Trusses are an efficient and cost-effective way to build. In partnership with Truss Engineering, we can supply you with the right floor and roof trusses for your building project. We provide a wide range of configurations, from sheds to large commercial buildings. Our designers possess an extensive knowledge of trusses, with the ability to create the product that fits your specific needs.
Why Use Trusses?
Labor costs are greatly reduced due to the ease of installation.
Quality is much higher because of a controlled building environment.
All our trusses are designed to meet the code requirements of your local area.
Trusses can contribute to green points when used in a green building.
Our Partnership Provides:
Truss design
Automated truss fabrication
Direct shipment to your site
Customer support after delivery
About Truss Engineering
Founded in 1961, Truss Engineering Corporation is the leading manufacturer of wood roof and floor trusses in the western and southern New England regions.
Truss Engineering has earned a reputation, backed-up by independent industry inspection, of making the highest quality products available on the market.
Allow no more than 3″ of deflection for every 10′ of span.
Avoid lateral bending.
Bundles stored on the ground for one week or more should be raised by blocking at 8′ to 10′ on center.
For long term storage, cover bundles to prevent moisture gain but allow for ventilation.
Ready to get started? Keep a copy of this Design Guide handy!
For your convenience, you can print a PDF of this design guide.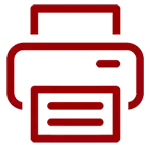 Get in Touch
Set your next project up for success by trusting Kelly Fradet with your truss needs. Our design experts are here to help see your project through from start to finish. Contact us today!