Jobsite Delivery
Take advantage of quick, reliable jobsite delivery that is convenient to your busy schedule! Large or small, we get the job done!
We understand that on-time delivery means keeping a jobsite productive. For your convenience, we provide construction site delivery. In-stock items are usually delivered within 24 hours, and special order items within 24 hours of arrival at our warehouse.
Need something delivered within one day? Call one of our store locations, and we'll do our best to keep your jobsite or home renovation project moving forward.
Delivery Area
If your jobsite is outside of the pictured delivery area, please check with the store manager for construction site delivery options.
Towns in Yellow | $30.00 Delivery Charge
Towns in Green | $50.00 Delivery Charge
Towns Not Listed | Check with Store Manager
*There is a $9.00 Fuel Surcharge per Delivery
Our Delivery Fleet
Forklift Trucks: For your convenience, we deliver and safely unload building materials at your construction site with our forklift trucks.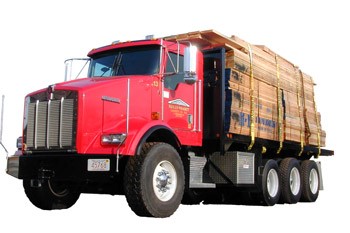 Large Capacity Trucks
Medium Capacity Trucks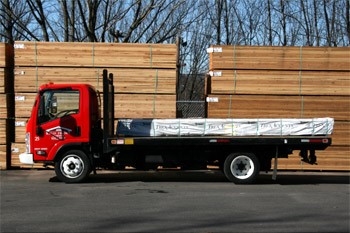 Small Capacity Delivery Trucks
Box Trucks: Our sturdy box trucks are idea for safely delivering cabinets, millwork, windows, and doors. They provide protection from the weather for added convenience.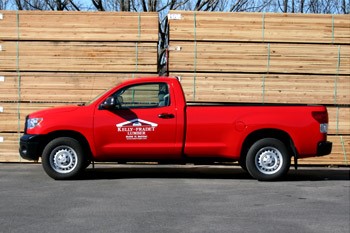 Pickup Trucks: For quick deliveries on smaller orders.