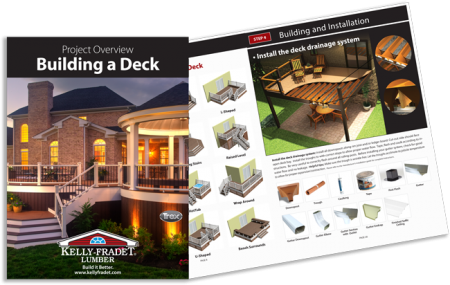 Get Your FREE Guide!
Wondering how we can help you get your new deck building project started? Do you have questions about building a deck, such as deck material options, railing, and shapes? What is the process like and what can you expect?
Fill out the form for a copy of our detailed deck building project overview!
This FREE guide offers tips for:
planning your deck project
choosing the right shape, railing and options
generating a material list and quote
how to start building
and more!
Are you considering building a new deck?
Here are a few easy ways to begin planning your perfect outdoor space – from decking supplies to deck inspiration!
Stop by our new deck and railing showroom at 92 Prospect Street in Enfield, CT to discuss your project one-on-one with our expert team. It's one of the largest deck showrooms in the area! Find inspiration from a variety of Trex Decking colors and designs on display, and explore the latest colors from the Trex family of products like Enhance, Select and Transcend decking: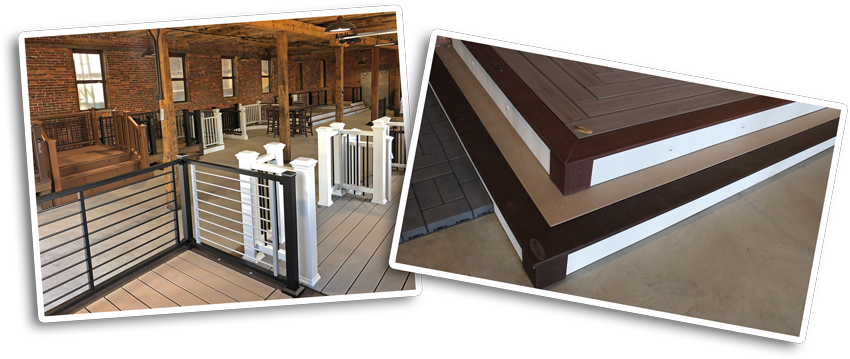 Three questions to ask yourself before planning your deck project:
1) How much?
From the beginning, you should zero in on your budget for the project. It doesn't have to be the final figure, but a ballpark estimate will help you choose materials and design. Have you planned enough space for what will be on the deck?
2) What for?
Build your deck to fit what you'll keep there. It may look like a large space while empty, but be sure to get the measurements of your grill, table and chairs, pergola, canopy, benches, planters, hot tub, or whatever else you imagine – and remember that you need space to walk between these elements.
3) Where in?
When you build your deck, will it be in the sun or the shade? Will it cast shade on anything nearby? How much privacy will you have? Where does the breeze usually come from, and what will your view be?
There are many new products and applications available to complete your deck. Wood vs. composites? Screws vs. hidden fasteners? The decisions go on and on, but the path becomes clearer after you download our "Building a Deck" guide or visit our deck and railing showroom. Our knowledgeable staff will explain all your options with experience and clarity. We are experienced in ordering from a wide range of decking materials.
Visit us today or call for an appointment with one of our deck experts to review your ideas and help you discover the best options for your style and budget.