FastenMaster is committed to offering fastening solutions that improve jobsite safety and increase productivity. Remodelers, professional deck builders, residential framers and home builders can all benefit from FastenMaster products.
FastenMaster's market-leading brands include the LOK Line of structural wood fasteners, Cortex hidden fastening systems for deck & trim, Tiger Claw hidden deck clip systems, and the PAMFast AutoFeed screw systems. Make your construction projects faster, stronger, easier and safer by choosing FastenMaster products.
FastenMaster ICON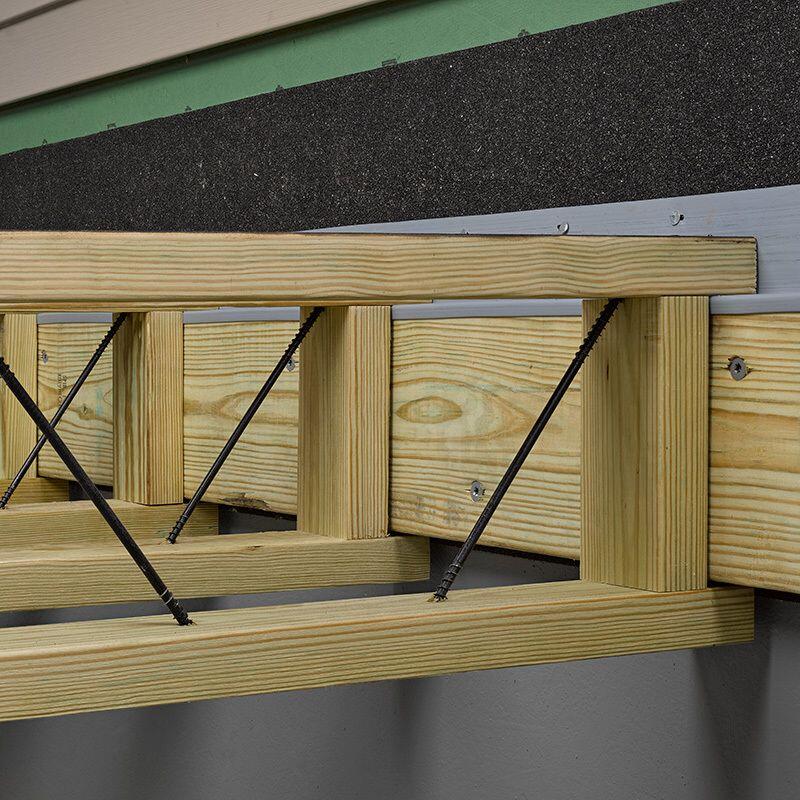 FastenMaster ICON ScrewJoist deck substructure system is a revolutionary system designed for superior deck stability and durability. The system uses a patented connection system that eliminates the need for deck clips, providing a clean, unobstructed surface that is both strong and secure.
The system features an integrated ledger board, which is the main component of the deck substructure. The ledger board is attached to the house using the FastenMaster LedgerLok, which provides a strong and secure connection that eliminates the need for through-bolting. The ledger board is then secured to the deck joists using the FastenMaster ICON ScrewJoist, which is a self-tapping screw that is designed to provide a secure and stable connection that is both strong and durable.
FastenMaster MVP
FastenMaster MVP or "Multi-Value Performance," is designed to make deck building easier and more efficient. The product is designed to provide superior performance across a variety of applications.
FastenMaster MVP is a versatile screw that can be used for both wood and composite decking, as well as other applications such as fencing, railing, and framing. The screw features a patented thread design that provides superior holding power, while the fast-start tip allows for easy installation.
One of the key features of FastenMaster MVP is the "Torx TTAP" drive system, which is designed to provide a secure and easy-to-use drive system that is less likely to strip or cam out than traditional Phillips or square drive systems. This makes installation faster and easier, while also reducing the risk of damage to the screw or the material being screwed into.
Used together, the FastenMaster ICON ScrewJoist deck substructure system and FastenMaster MVP provide superior performance and ease of use. Whether you are a DIYer or a professional deck builder, these products are sure to make your deck building projects faster, easier, and more efficient.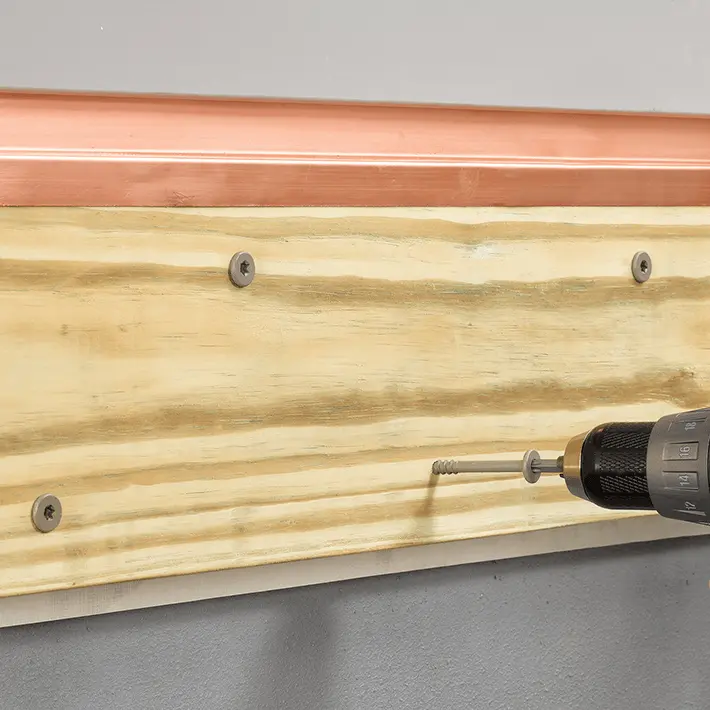 LedgerLOK
The LedgerLOK Flat Head is the first wood screw engineered to fasten a deck ledger board to the rim joist of a house without predrilling. This easy to install code-compliant structural screw replaces 1/2″ lag screws. They are coated with a proprietary three-step coating process that protects against corrosion. It installs in a fraction of the time versus traditional lag bolts with fewer steps and less effort.
How?
1. No pre-drilling is required.
2. The flat head installs flush to the ledger.
3. Stronger bit engagement with the TORX ttap driving system.
The LedgerLOK Flat Head's save time and money. It's tested and supported by engineering data that conforms to the most current ICC standards and approved for use in ACQ or treated lumber.
Available in 3-5/8″ and 5″ Lengths in 12 pc, 50 pc or 250 pc quantities.
---

The Cortex Hidden Fastening System is the fastest, easiest way to hide fasteners in composite, capstock, and PVC decking boards – now its 50% faster.
Latest Enhancements:
Collated Cortex Plugs: FastenMaster Cortex plugs are now available on a collated strip. This minimizes handling and saves valuable time on the jobsites.
TORX® ttap® Drive System: This system is almost impossible to strip-out. In addition, the stability button keeps the fastener straight through installation.
Stronger Setting Tool: Optimized for extreme pro contractor use. Stronger bit material and industrial grade felt will enable you to install 350 fasteners on one Cortex Setting Tool.
Collated Cortex for decking is available from FastenMaster for the following decking brands in these pack sizes:
AZEK ® (100 and 300 SF)
WOLF (100 and 300 SF)
TREX (100 and 300 LF)
---
From framing, to decking, to remodeling, the PAMFast AutoFeed Screw System drives screws everywhere you do.
The PAMFast AutoFeed Screw System is engineered to be smooth, fast, and easy for the professional contractor. Its simple, but rugged design is built to last and delivers smooth, consistent screw driving every time.
Versatile Design
PAMFast can be used while standing or as a handheld system thanks to its removable extension pole design. This enables faster installation and eliminates the hassle of loose screws.
Features:
Faster installation than loose screws
Ergonomic, ease of use benefits
Designed for subfloor, decking, drywall, and more
No jams. No stripping out bits.
Less reloading: 50 screws per collated strip
Each kit includes: 1 PAMFast AutoFeed System, professional storage case, Allen
Key Set, Phillips and PAMDrive bits