The Kelly-Fradet Legacy: Since 1951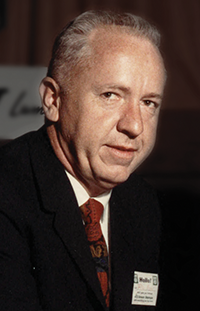 In 1951, Clarence "Red" Weeks and Lloyd Fradet began the Kelly-Fradet legacy by purchasing the Carmel Lumber Company in East Longmeadow, Massachusetts. Their goal was to provide the building industry with the best products and, more importantly, the most dependable, knowledgeable service available.
Today, Kelly-Fradet proudly follows our founders' vision, providing top-notch building materials and exemplary customer service throughout Western Massachusetts and North Central Connecticut.
Residential or commercial, remodeling or building new, we will help you get the job done on time and on budget. And you will have our 600 years of combined employee experience behind you each step of the way.
"Any business is a people business. It's the families who work for Kelly-Fradet, and the customers who purchase from us, that create the foundation to our success!"
-co-founder Red Weeks
Please activate your license to use Timeline Awesome plugin.