Interior Door
Installation Guide
Closet Doors, French Doors & More
The doors inside your home should blend smoothly with your home's style. Interior doors help divide the space, create sound barriers and transition from larger to smaller areas of the home. There are a variety of interior door types, and each is created to match a function in your home.
Here are some of the options to think about before stopping in to one of our stores:
Interior Door Casing
Available in a variety of profiles. Some styles available assembled as an MSG (mitred, splined with a wood bisquit and glued for strength. Can be applied to the door jamb, or loose for installation.
Open the Door to Possibilities!
There are so many decisions to make when it comes to choosing the right door for your home. What style of door, what material, what hardware and moulding will you choose?
Interior doors serve several functions:
divide space
create sound barriers
transition from one room to the next
Ready to start shopping? Take our Design Guide with you!
For your convenience, you can print a PDF of this design guide.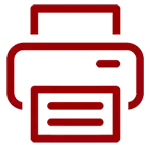 Get in Touch
Once you've picked the style of door you like, you'll want to consider what frame, hinges, lockset and casing would complement it best! Let our design experts help you find the right match for your home. Submit your questions—whether you need advice, a quote or a consultation, we're here to help.
Need Help Choosing a Door?