Style Guides
for Home Design
Home Style Guide Books
Plan your new build, addition or renovation with the final style in mind.
Before you begin choosing colors and materials for your project, it helps to know which overall style you want to see reflected in the finished product.
Determining your overall style will help guide the decision-making process from start to finish. It can also help you get a more accurate idea of costs involved. And it might even suggest creative alternatives to style conventions!
When you're planning a new build or renovating an existing space, it helps to know as much as possible about the final style at the very beginning of the design phase. The allows you to add custom features, like irregular-shaped windows, arched entryways or stone facades. It can also inspire you to re-imagine your room or home in a fresh, new way.
So, what is your personal home design style?
Do you want your new space to give off a formal, elegant vibe or would you rather create a room with a more rustic, country feel? Are you partial to artisan craftsmanship or colonial columns? Use our guides below to help you define your style, so you can find the products you need to bring it to life.
Below are popular home design style categories. To begin, click the one that best applies to you: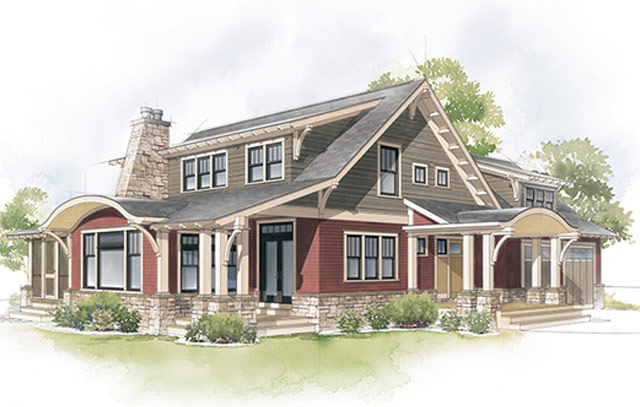 Craftsman
Emphasis on handcrafted stonework and woodwork like built-in cabinetry, bookcases, window seats and fireplaces. Sturdy structure of clean lines & natural materials like wood, stone, stucco and river rock or native stone.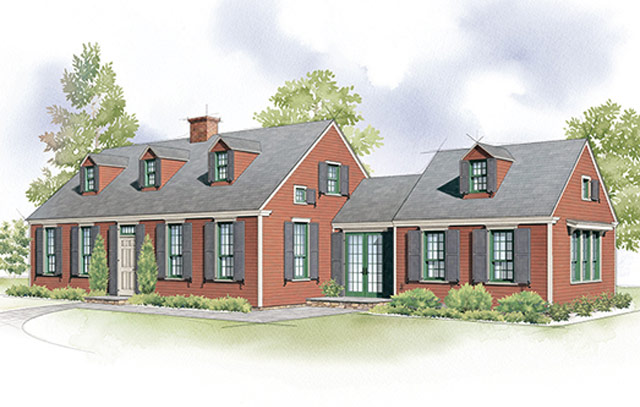 Cape Cod
This symmetric design was built to withstand the stormy, stark weather of Cape Cod. Features: moderately steep pitched gabled roof, large central chimney, minimum ornamentation, & central front door flanked by multi-paned windows.