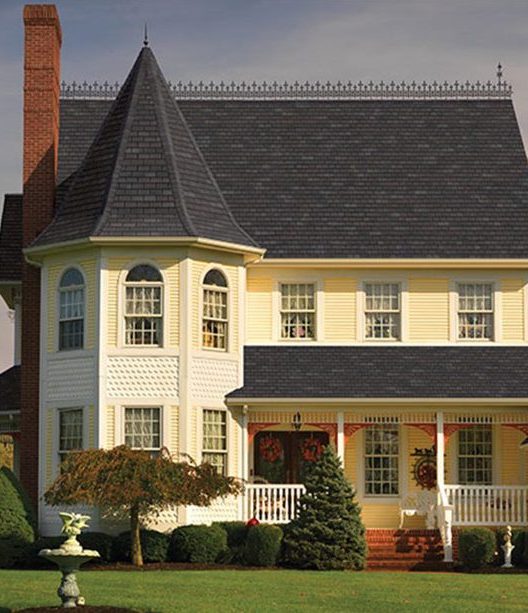 Need a New Roof? GAF Shares 5 Roof Damage Warning Signs.
What are the warning signs for possible roof damage?
Don't get caught with sudden, costly repairs. Keep a close eye on your roof and find out how to spot problems – including these 5 key roof damage warning signs – before they severely impact your wallet.
1. A leak in the attic.
After a strong storm or wind-driven rain, take a look in the attic for signs of leaking. It could indicate damaged shingles, inadequate underlayment or deteriorated flashing.
2. Blistering or peeling interior or exterior paint.
Moisture trapped in the house due to poor ventilation can cause exterior paint to peel and blister.
3. Stains on interior ceilings and walls – mold or mildew growth.
Stains, or worse, mold, can be caused by leaks from outside the house or moisture trapped inside.
4. Exterior decay in sheathing and/or siding.
Excess moisture can also contribute to decay.
5. Missing, cracked, or curled shingles.
Dry, cracked, or easily broken shingles have reached the end of their useful life, and it's time to invest in a new roof.
Is it time for you to invest in a new roof for your home? No matter your home style or budget, there's a perfect GAF Roofing available solution for you.
GAF roofing products reflect both current and historical architectural styles in housing design. Plus, they have been rated #1 in shingle quality by Home Builders for 10 out of the last 12 years! Let Kelly-Fradet help you find the right style for you and your home!
Visit your local Kelly-Fradet location to browse our selection of GAF Products, or to learn more.