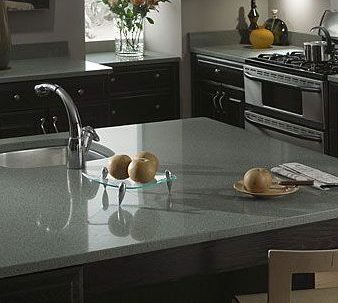 How to Design a Functional Kitchen Layout
The kitchen is often a central hub for activity in the home. It's a place to gather friends and family, entertain guests, prepare and eat meals, and make all kinds of memories. So, how can you make sure your kitchen is the superstar of your home? A well-planned kitchen layout is essential to creating ambiance and functionality in a kitchen.
Here are a few simple ways to plan a functional kitchen layout that's tailored to match you and your lifestyle.
Kitchen Layout 101: How Do You Intend to Use Your Kitchen?
When planning a kitchen remodel, it's important to consider how the space will be used. For example, the maximum person capacity can affect some of the features and organization of your kitchen design. If you have young children, there are some special kid-friendly features you'll want to consider later in the process.
Consider the following:
Will the kitchen mostly be used for entertaining? Would you like counter seating and wine storage?
Maybe you need a kitchen that better serves a growing family. Are there young children who want their own cooking prep stations?
How many cooks will there be in the house, and are they left- or right-handed?
Do you want room for your guests to gather around while you are cooking? Or do you prefer a narrow, galley-style kitchen work area?
What special features are important to you?
Depending on your needs, these kinds of questions will help you figure out which floor plan will work best for you and your family.
Consider Your Budget
When planning a kitchen remodel, your budget will naturally dictate some of your final layout choices. It helps to prioritize your "must-haves" and de-prioritize your "nice-to-haves." Budgets can vary widely. Be prepared to discuss how much you'd like to spend on your project.
Start by researching kitchen cabinetry, flooring, countertops, and appliances that really catch your eye and work well for your lifestyle. Ask your contractor whether or not these materials and styles will keep you within your budget. If they won't, ask him or her to suggest materials that are less expensive but provide a similar look and feel to the high-end version.
For example, if you love quartz but can't afford the cost, opt for natural granite counter-tops instead. In terms of cabinetry, custom brands tend to break the bank. Medallion Kitchen Cabinetry is a great alternative! Medallion Cabinetry has a luxurious look and feel, is long-lasting and has 3 lines to cover any budget!
Have Your Contractor Check State and Local Guidelines
While your contractor will most likely take over this task, it's important for you (the homeowner) to be aware of state and local codes that apply to every kitchen design.
Our designers will review your appliance specifications and be sure to follow installation instructions for safety and warranties.
Island Location
Islands are a great way to add informal seating to your kitchen, so that guests can gather while you cook. They also add great extra storage space to help keep your kitchen organized! Having this extra kitchen storage keeps cookbooks, serve ware, cookware, and clutter off counter-tops and out-of-sight. You can even add a small prep sink to the island for bring more functionality to your kitchen, or a second dishwasher!
Consider Efficiency
If your current kitchen lacks space and feels more like an obstacle than an organized work space, then functionally you might want to reconsider redesigning your kitchen work station layout. A functional layout creates separate work stations for food cleaning, preparation, cooking and baking. Our designers can help you to create a more functional kitchen that you will love to work in!
Kitchen Lighting
Proper lighting can help make your kitchen look more open and spacious. Well-lit kitchens also add functionality to the room. Try installing:
lighting under the cabinets to add brightness for prep work and cooking
pot lights in the ceiling for functionality and purpose
and decorative lighting above and inside your cabinets for ambiance and mood
Work with your contractor to determine what kind of lighting works best for your space, your needs and your budget.
---
Looking for more tips and guidelines for your kitchen layout? Check out our Kitchen Design Guide!