Make a Bold Statement with Modern Black Windows from Andersen
Are Black Windows on Trend?
Black windows have recently gained popularity and become a common trend in many modern homes. Interior and exterior design experts agree that black windows provide a multitude of advantages and design avenues to choose from based on your style. Black windows present an up-to-date modern look, but also complement everyday traditional and domestic interiors. Consider bold and beautiful black Andersen Windows to turn your view into a work of art.
Interior Advantages
Black windows pair well with the full spectrum of colors.
Black interiors elevate windows into works of art, framing the outside view the way a mat frames a painting.
Contrasting black windows with light-colored walls can help anchor a room and contribute to a polished, sophisticated space by adding depth and creating a focused visual impact.
Exterior Advantages
Using black windows with white trim is a simple and effective way to provide an ideal contrast and counterweight to the exterior of your home. Eliminate the need for expensive window treatments with black windows, which are meant to be shown off and to accent the home décor. They also are flexible enough to accommodate multiple home styles, all the while creating a stronger connection with the outdoors by blending exterior and interior spaces.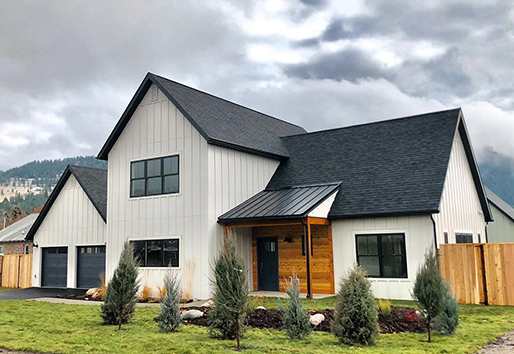 Source: https://www.andersenwindows.com/ideas-and-inspiration/black-windows/