The 3 Most Popular Roofing Materials in New England
Constructing or remodeling a home in New England is a unique challenge. Your home's exterior is guaranteed to face sea-salted winds, rough winters, and the occasional storm that can shake the rafters! A strong roof represents your home's protection against these elements. This is especially true in New England, where the average roof life expectancy is lower than in milder U.S. climates.
Whether you are building your home from the ground up or remodeling your existing home, choosing the right roofing materials will go a long way in protecting your home for years to come.
Here are the top 3 most popular roofing materials in New England:
1. Asphalt Shingles
Asphalt (or composite) shingles can be used on any style home, even those with a steep-pitched roof. An estimated 80% of all American houses are built with asphalt roof shingles because of their performance, as well as their price. While asphalt shingles are a very cost-effective option, there are high-end fiberglass or asphalt shingles available, as well. These premium asphalt shingles are often worth the greater cost, being sturdier and longer lasting. They are usually manufactured with recycled materials.
The installation of asphalt shingles is relatively easy, and can often be placed over an existing roof. As roofing materials go, asphalt is low-maintenance and generally high-rated for fire protection. However, they can suffer tearing in high winds and scarring in high heat.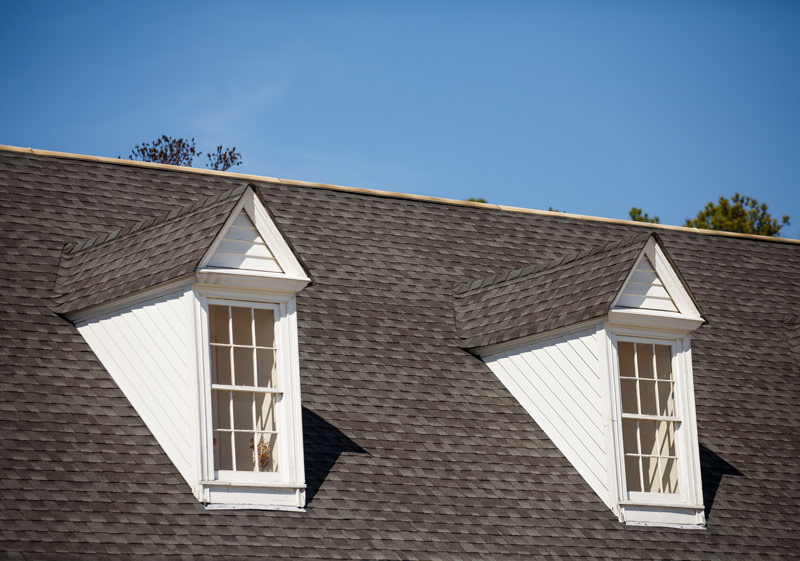 2. Composite Slate
Slate tile has always been fashionable with the upper classes in New England for its smooth texture, solid appearance and non-fading color. However, it remains a more expensive option. And, due to its heaviness, slate roofing often requires structural reinforcement within the roof, adding further to the cost.
With a strong resemblance to slate tile roofing, composite slate weighs less than real slate. Due to its increasing popularity, color options for composite slate are on the rise, which is why more and more traditional-style New England homeowners are opting for this durable and attractive roofing material.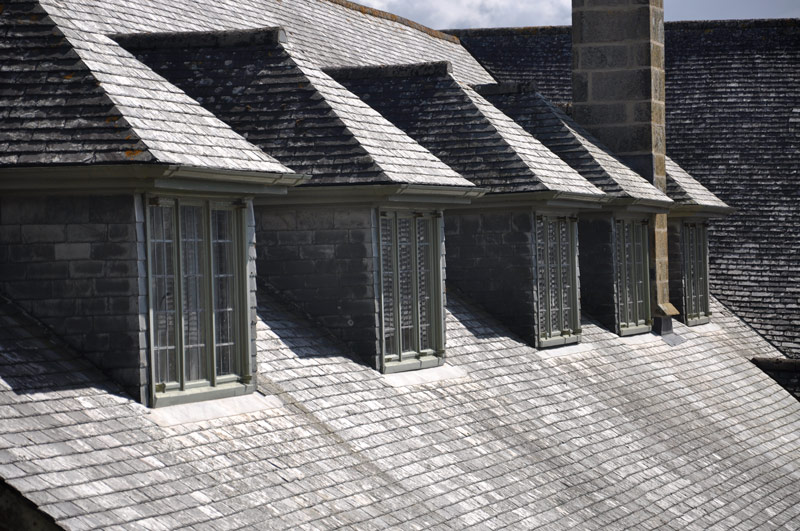 3. Metal Roofing
Metal roofs are trending again, and with good reason! Modern metal can be made to look like almost any traditional roofing material. Not to mention, metal roofs are durable—lasting up to 5 decades—fire resistant and require almost no upkeep. They also offer energy efficiency, since metal deflects the sun's heat, keeping the attic from overheating.
Steel roofs are environmentally friendly, built from post-consumer recycled materials, and lightweight, making for easier installation since it's possible to install them right over your existing roof.
To achieve maximum durability and longevity, copper and zinc roofing materials are the preferred metal material. Compared to the other metals, they are the more expensive option, but that's due to their aesthetically pleasing qualities and extreme durability. In fact, copper and zinc roofing materials are said to last several generations.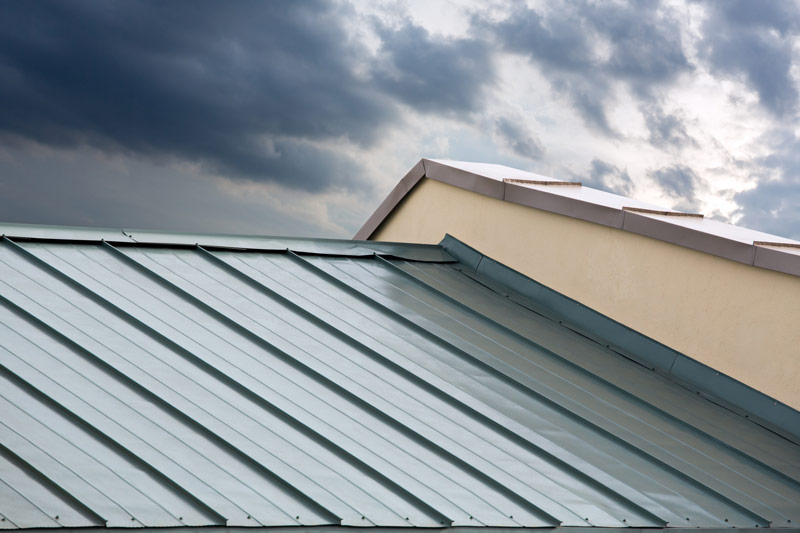 Sources: http://www.harveyremodeling.com/blog/3-roofing-trends-for-home-remodeling/, https://www.builddirect.com/blog/roofing-styles-trends-and-history/, http://southshoreroofingma.com/blog/popular-roofing-materials-for-ma-homeowners/
While choosing the right roofing materials for your New England home is an important decision, understanding the pros and cons of each material can help make the process little easier! Don't forget to consult the experts at Kelly-Fradet for any home construction or home redesign questions or concerns.
---
Looking for materials and guidelines for your Cape Cod or Craftsman Style home? Check out our helpful Style Guides!