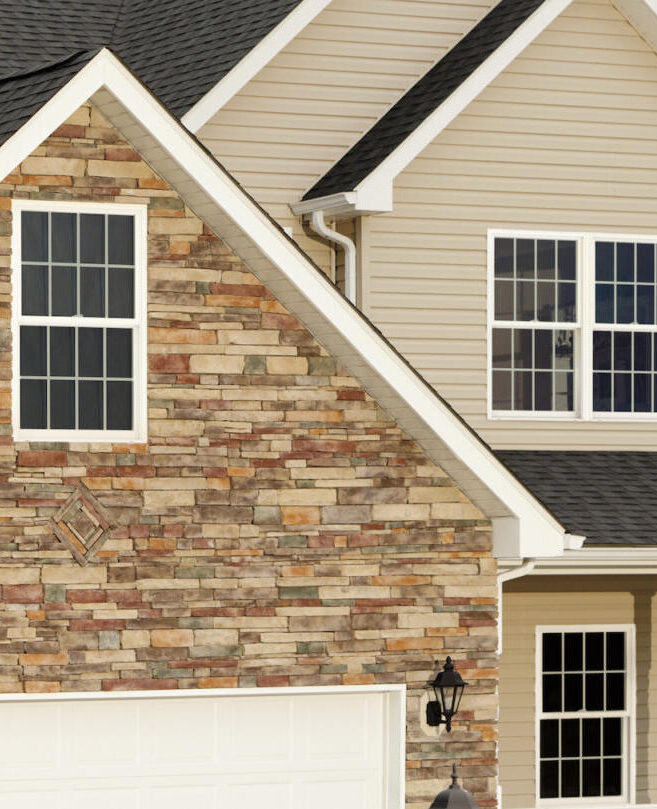 Why Choose Vinyl Double Hung Windows?
Simonton vinyl double hung windows offer durability you can count on. They're weather-resistant and virtually maintenance free. The vinyl material provides great insulation to keep your family comfortable in every season.
In addition, Simonton vinyl windows are energy efficient which can help reduce heating and cooling costs for your home. They're also backed by an industry-leading warranty, so you can have peace of mind that your investment is protected.
The Right Window to Match Your Home Style
Simonton replacement double hung windows can be customized to fit your home remodel project. We offer custom sizes to provide precise installation.
Choose from a selection of interior and exterior colors to complement your home's design. Add a finishing touch with a variety of grille styles and patterns. Choose from several glass packages designed to enhance energy efficiency, reduce noise and provide privacy.
Contact us today for an estimate on your window replacement project or visit our showroom to learn more about Simonton Windows.
Source: https://www.simonton.com/products/double-hung/