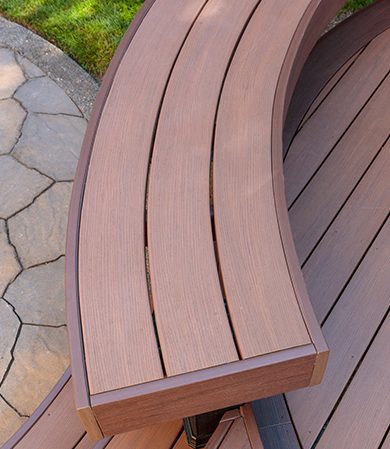 3 Tips for Creating a Low-Maintenance Outdoor Space
Getting the backyard ready for summer can be tiresome. From scrubbing and staining the deck to mowing the lawn, there is no shortage of time-consuming projects that require attention.
But, life doesn't have to be so strenuous. In fact, you can turn your backyard into the outdoor space of your dreams by simply making a few changes.
Here are 3 tips from TimberTech AZEK Decking to get you started:

1. Install a Hardscaping Fixture
If you want to "cut down" on mowing, try installing a hardscaping fixture in your yard! From paved walkways to stone walls, bricked flower beds, and enchanting sitting areas, your hardscaping options are nearly endless. If the thought of trading your turf for concrete makes you nervous, try one of these virtual home design apps which let you preview your exterior before making any permanent changes.
2. Plant a Low-Maintenance Garden
Love the look of a colorful garden but don't want all the upkeep? There are plenty of low-maintenance plants from which to choose. Think succulents or drought-resistant perennials and you won't ever have to worry about whether you forgot to water the plants.
3. Install a Maintenance-Free PVC Deck
If you get exhausted just thinking about the work that goes into maintaining your wood deck every year, then it's time you did something about it and replaced it with something more durable, like a capped polymer deck.
A PVC deck is essentially maintenance-free because it resists insect infestations, warping, rotting, mold and mildew, splintering, cupping, and general degradation caused by constant exposure to the elements.
To learn more about the process of building a deck from start to finish, download our FREE "Building a Deck" Guide. We also welcome you to visit Kelly-Fradet to browse our selection of TimberTech AZEK decking today!