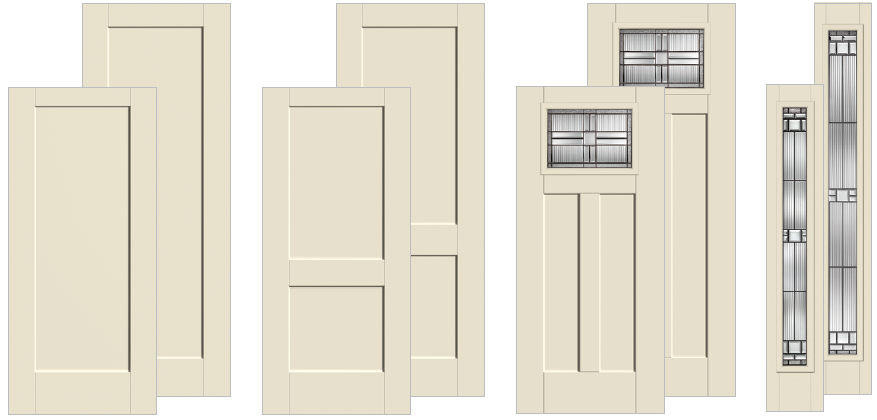 New Therma-Tru Products
The home is a personal expression of style. And as styles evolve, so does Therma-Tru's product portfolio. Therma-Tru thoroughly researches the style trends that speak to you the most, and refine their products accordingly to deliver an entryway that transforms your home into your own unique haven.
Inspired by the latest building trends? With Therma-Tru's legacy of innovation, you can count on them to develop new products that meet those trends beautifully.
Here are some of the newest products we're excited to offer at Kelly-Fradet:
New Therma-Tru Products at Kelly-Fradet