Steel Therma-Tru Entry Doors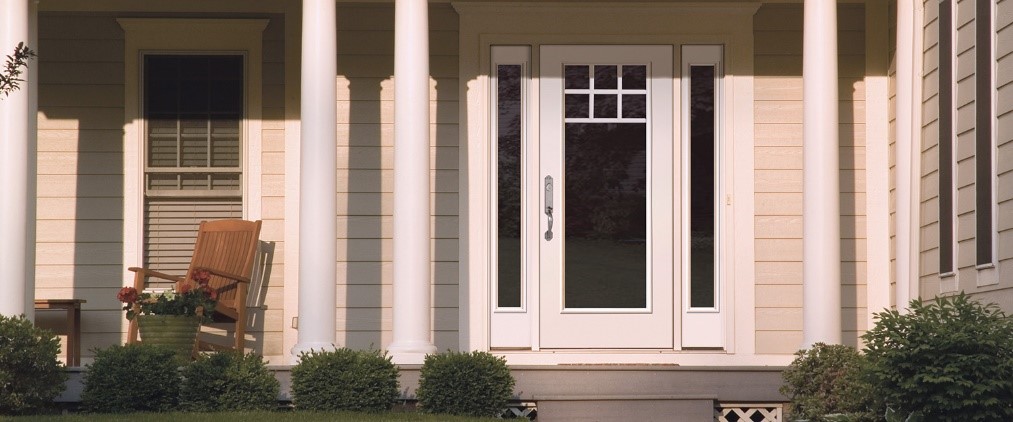 Steel Therma-Tru Entry Doors
Therma-Tru's fire-rated steel door lines offer economical, safe, and durable options for your entryway. They won't warp or rot like wood doors, and are generally less expensive, but they are prone to denting, scratches and rust.
Benefits:
Energy efficient – offer good insulating value.
Less maintenance, depending on the environment – won't warp or rot like wood.
Can be less expensive than wood or fiberglass entry doors.
Limitations:
Easily dented and scratched – which can lead to rust.
Can only be painted, not stained – and paint chipping can be common.
Conduct temperature – can feel cold or hot to the touch.
Video Resources:
Steel Therma-Tru Entry Doors at Kelly-Fradet
Profiles
Style and affordability. Profiles offers options to suit many home styles at an affordable price. From front entry to house-to-garage, the high-definition detail on these doors can't be missed.
Traditions
Back to basics. Traditions combines attractive designs and value-based options to create a great, cost-conscious alternative for your front entry door or house-to-garage entrance.
Pulse
Your entrance as modern art. Clean lines, crisp angles, sleek designs and vintage style. That's Pulse. This contemporary series of door styles and glass designs can be combined to make a bold statement. Find your style.