Therma-Tru Classic-Craft Collections: A Brief Overview
Extraordinary in every detail. ThermaTru's Classic-Craft collections offer premium entryways that are truly unique and uncompromising in every detail. Blending architectural character and detailed precision, everything about a Classic-Craft entryway looks, feels and sounds like an authentic wood door.
Right Down to the Edge – Unlike the bullnose profile typical of other fiberglass doors, this solid hardwood square edge delivers a genuine wood appearance
Details That Define a Custom Door – Crisp, handcrafted elegance creates embossments that are deeper than standard fiberglass doors.
More Than 10% Wider Glass – Wider glass (compared to other standard fiberglass doors with similar styles) welcomes more light into your home and creates a distinctive entryway.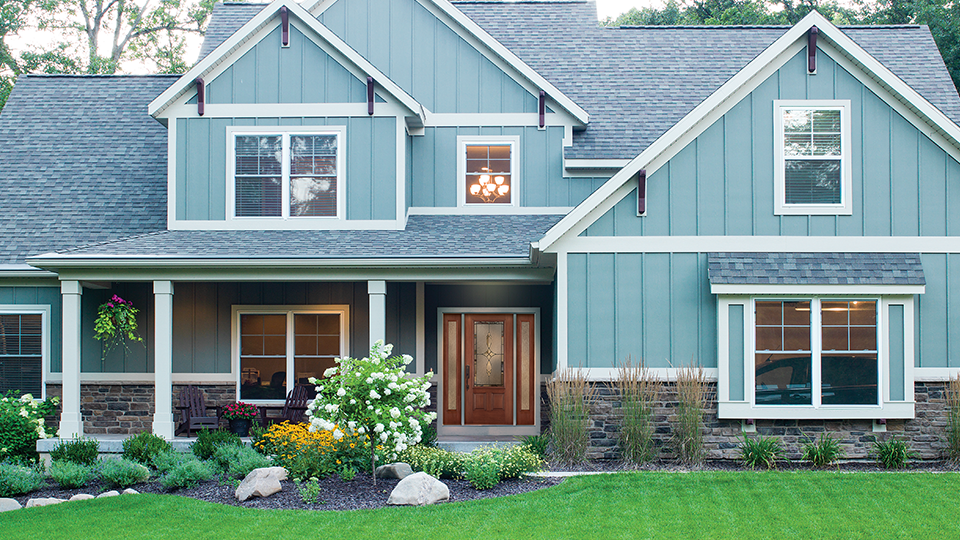 No matter your home style or budget, there's a perfect Therma-Tru entry door to match your personality and taste.
Visit your local Kelly-Fradet location to browse our selection of Therma-Tru Doors, or to learn more.
Source: https://www.thermatru.com/explore-doors/door-collections/classic-craft/