Rebuild or Resurface? All You Need to Know About Replanking Your Deck!
Save the Understructure, Spruce up the Surface
If you are considering a revamp for your old wooden deck but can't justify tearing down a perfectly good structural base, then don't! Consider replanking your deck! You may be able to save time and money by using TimberTech AZEK® Deck to simply resurface your existing deck structure instead of starting over from scratch.
As long as your deck understructure is in good shape, it should be easy to replank the structure and get rid of those warped, splintered, and rotten wooden deck boards. And, once the replanking is complete, you'll be able to skip the yearly painting and staining that your old deck required and enjoy more time in your outdoor space.
Benefits:
Faster installation
Cost effective
No more painting, staining or sealing
Adds value to your home
For best results when replanking your deck:
Prior to installation, check to make sure all joists are level, structurally sound, and there are no nails or screws protruding.
Ensure that all joists are crowned correctly and are level across the top as TimberTech AZEK Deck will conform to the surface contour of the substructure.
Proper joist spacing is required for proper installation. Joist spacing should not exceed 16" on center, or for a more rigid feel, 12" may be preferred.
Install solid wood blocking between each joist, placed every 4' – 6' within the structure to help reduce movement of the joists, excessive gapping, and give you a more uniform finished surface for your new TimberTech AZEK Deck.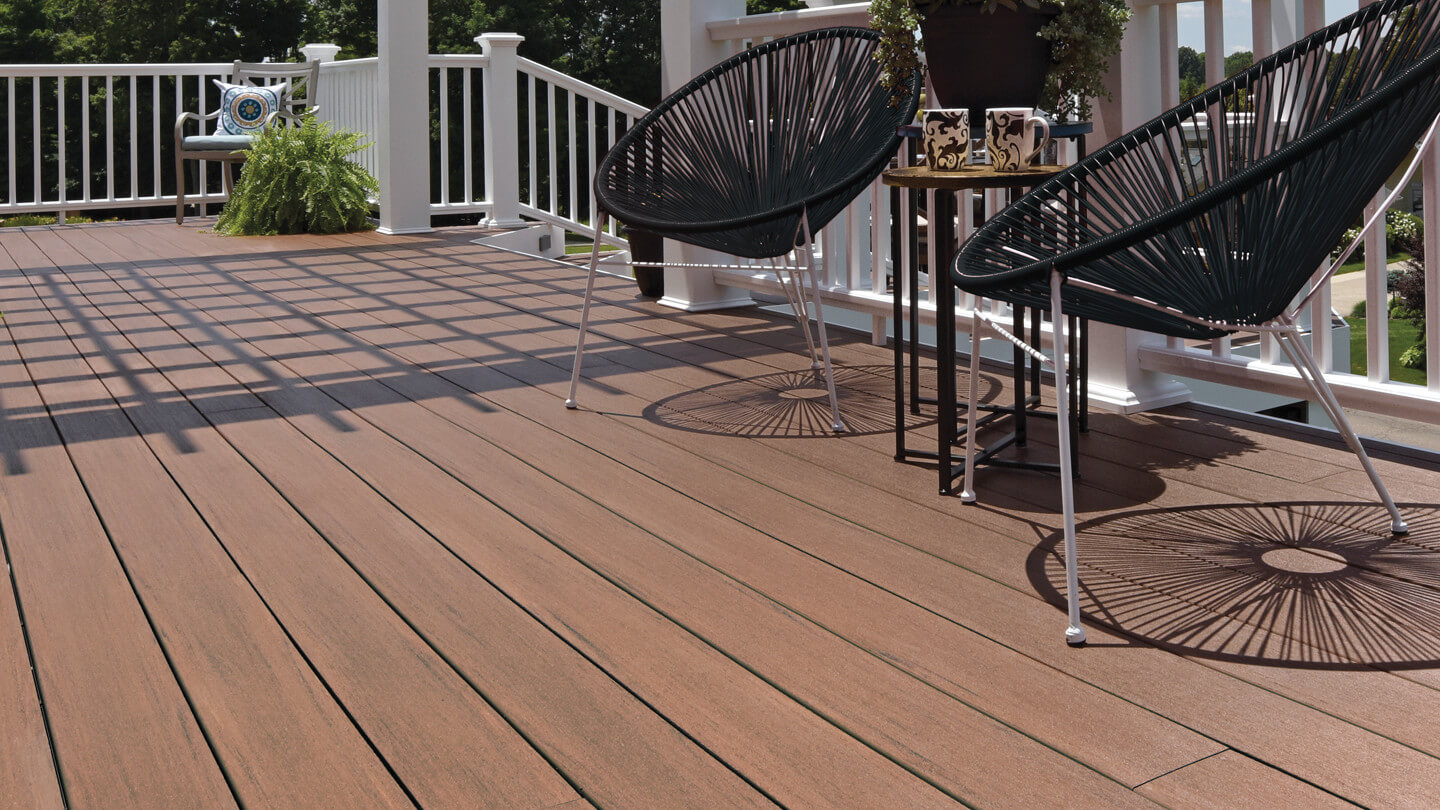 To find out even more about how to make your replanking project really shine, check out TimberTech's Deck Installation Guide. Or watch this Extreme How-To deck rebuild video.
Sources: www.timbertech.com/about/technology/#replanking-a-deck; https://youtu.be/4DTd3pBBP7w
Visit your local Kelly-Fradet location to browse our selection of TimberTech AZEK decking today!