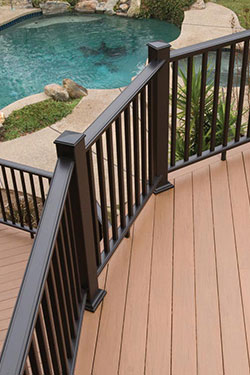 3 Great Reasons to Go Composite from TimberTech!
Switching to composite decking is a no-brainer. Your outdoor living space should be a respite from the hectic world and a true extension of your home — not just another thing in your life demanding arduous maintenance.
Scratches, stains, and splintering?! Hard pass.
Here are 3 reasons to love composite boards from TimberTech AZEK Decking:

1. Rot and Warp
Composite decks hold up far better than wood, resisting change even in extreme weather conditions. TimberTech decks have a 30-year Limited Warranty, so if the storm of the century does hit your backyard, you will have one less thing to worry about.

2. Upkeep
Composite decks are low-maintenance. They clean quickly, they rarely need repairs, and their fixes are quick and easy (hence our 30-year Limited Warranty). Upkeep will take minimal energy, so you can focus on enjoying your space instead of maintaining it.
Angie's List estimates that, over an 11-year period, a wood-deck owner will spend $4,600 dollars on upkeep. Now that's what we call high-maintenance!
3. Splintering
If you have kids, pets, or prefer to enjoy your morning cup of coffee barefoot, you'll need to consider splintering. Periodic sanding and varnishing of your wood deck to keep everything smooth and safe is one option.
Or you could go composite. Splinter free.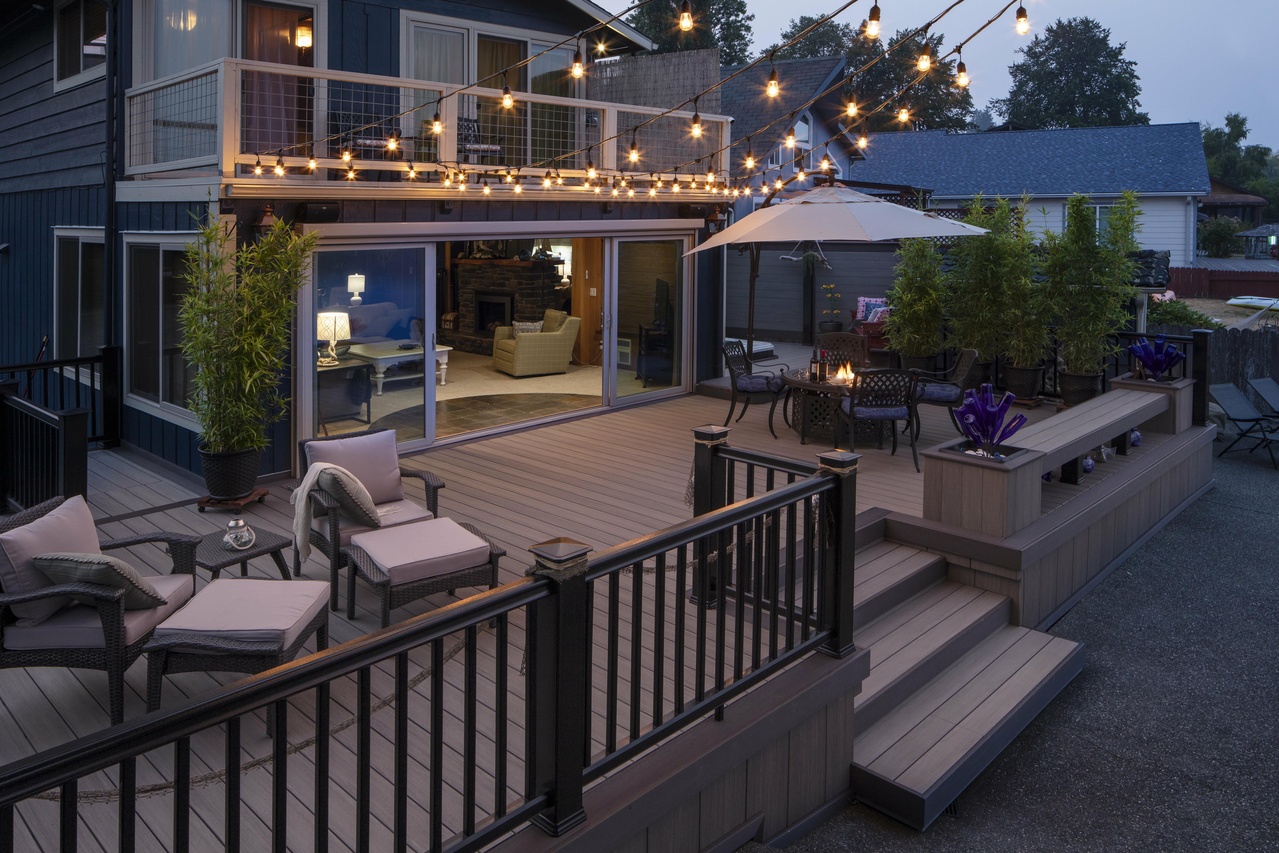 TimberTech AZEK decks artfully blend science and style to create beautiful, long lasting outdoor spaces that are easy to maintain. Visit your local Kelly-Fradet location to browse our selection of TimberTech AZEK decking, or to learn more.
To learn more about the process of building a deck from start to finish, download our FREE "Building a Deck" Guide.
Source: https://www.timbertech.com/imagine/stories/six-reasons-to-go-composite