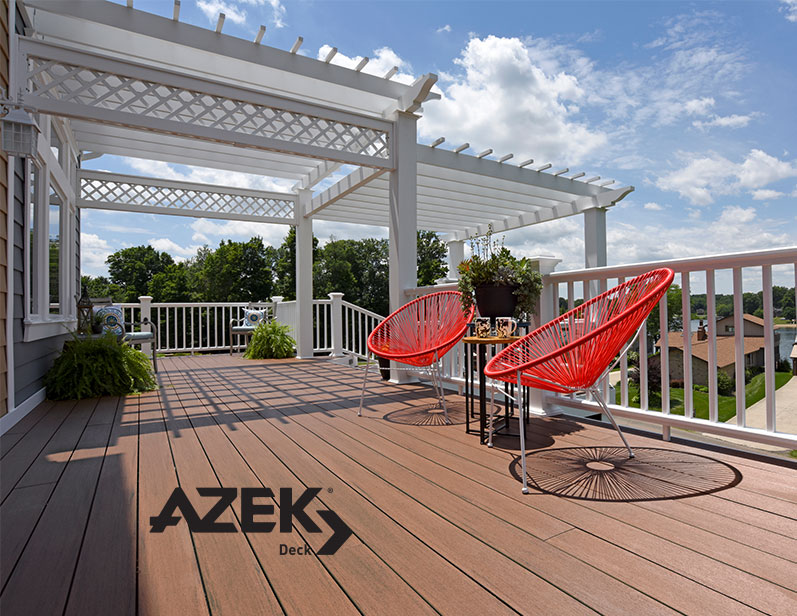 AZEK Decking
AZEK decks are 100% Smarter Than Wood™. They are designed to inspire and engineered to last beautifully. Browse through each collection to see how we've used the latest in materials science innovation to protect your deck. Discover the AZEK difference and how we engineer the best high-performance building materials available.
AZEK decks are designed with top of the line quality and beauty. With an enhanced real-wood look and vast array of color choices, there's a perfect match for every style. AZEK decks artfully blend science and style to create beautiful, long lasting outdoor spaces to perfectly match your preferences.
Why Choose AZEK?
There's more than one reason why people who know choose
the #1 in premium decking. No splinters, low-maintenance,
incredible styles and industry-leading warranties for guaranteed
durability. Ask for the best decks.
Featured Azek Products
Deck boards, porch flooring, and landscape pavers as well as moulding and deck rail.
See More