Click to see larger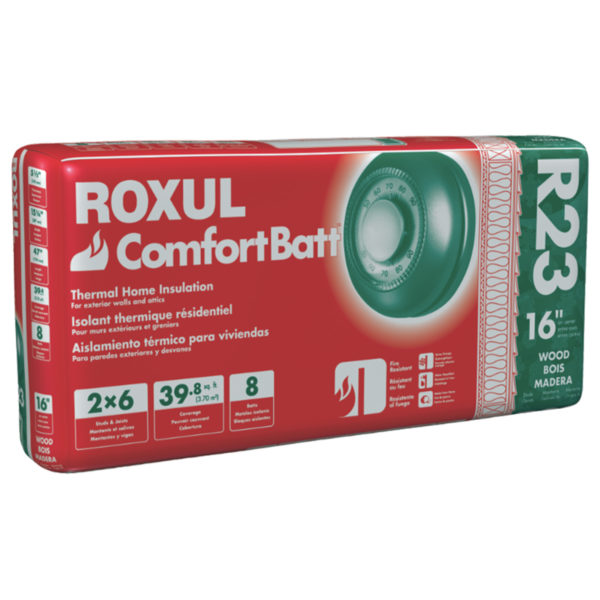 5-1/2" x 15-1/4"x47"
Roxul R23 Unfaced Insulation Green
Item Description
8 pcs 47" which covers 39.8 sq. ft.Green Label#424001. Roxul ComfortBatt is a stone wool insulation specifically engineered for use in 2x6 exterior walls, cathedral ceilings, attics, basement walls, exposed floors, and heated crawl spaces. Easily cut. Non-combustible. Excellent sound absorbency. Does not rot, or sustain vermin . Does not promote growth of fungi or mildew. Low moisture sorption. Chemically inert; non-corrosive. Water resistant. CFC-and-HCFC free, product and process.
Item Carried At These Store Locations