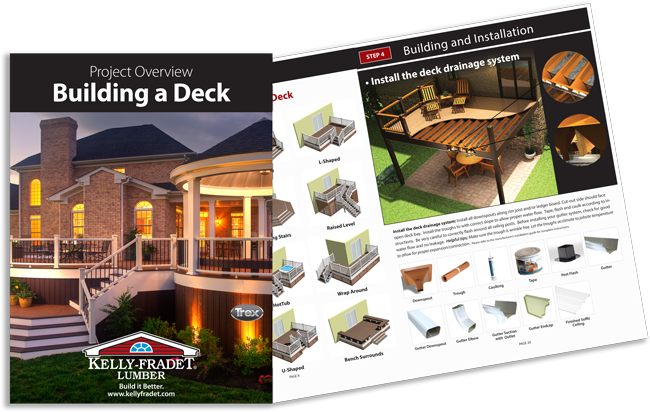 Please Enjoy our "Building a Deck" Guide!
We hope you enjoy our detailed "Building a Deck" Project Overview, and use it to successfully plan and execute your new deck build from start to finish!
Click the image at right or CLICK HERE to download your copy of the Deck Building Guide.
Refer to this helpful guide for:
planning your deck project
choosing the right shape, railing and options
generating a material list and quote
how to start building
and more!