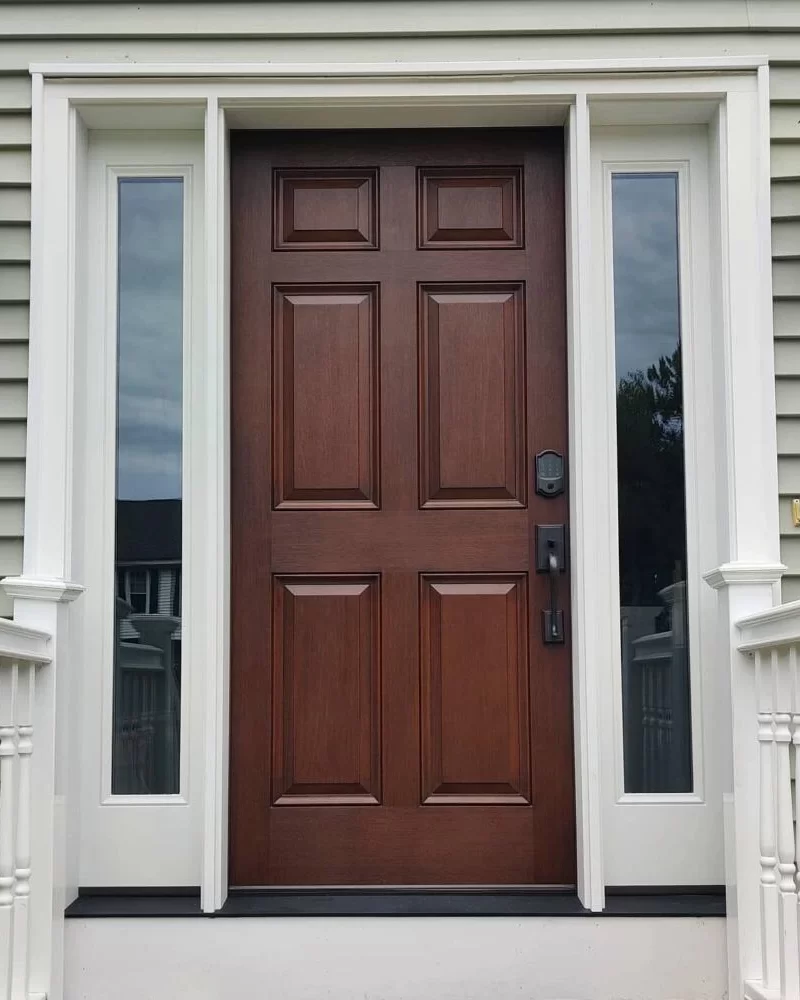 Beauty and Brains: Make a Smart Investment with Therma-Tru Doors
Open the door to increased value… Make a Smart Investment with Therma-Tru Doors

A new door can completely change the look of a home and boost its curb appeal. And curb appeal is important regardless of whether you're remodeling, getting ready to sell an existing home or building a new home. It directly affects the home's perceived value.
A stylish new Therma-Tru entry door can increase your home's perceived value by an average of 4.2% or $18,750 (based on 2015 nationwide Therma-Tru survey).
Renovate Wisely
Replacing an existing entry door is one sure way to help add curb appeal and make a great first impression. Explore a variety of looks designed to complement virtually any home's architecture and style.
A Smart Investment
Entry door replacement consistently ranks among the most valuable remodeling projects in Remodeling magazine's "Cost vs. Value Report."
No matter your home style or budget, there's a perfect Therma-Tru entry door to match your personality and taste. Visit your local Kelly-Fradet location to browse our selection of Therma-Tru Doors, or to learn more.
Source: https://www.thermatru.com/explore-products/door-collections/smooth-star/